During the Scramble for Africa, European colonial powers divided up the continent amongst themselves and took control over 90% of the land. While France and the United Kingdom collectively controlled the majority, Portugal gained control of 5 nations: Mozambique (then Portuguese Mozambique), Angola (then Portuguese Angola), Guinea-Bissau (then Portuguese Guinea), Cape Verde (then Portuguese Cape Verde) and São Tomé and Príncipe (then Portuguese São Tomé and Príncipe). Today, Portuguese remains the lingua franca spoken by most residents. And while these Lusophone countries are some of the least visited countries on the continent, they offer beautiful landscapes, rich culture, and fascinating historical sites for the adventurous and intrepid traveler. Here's why you should visit.
Angola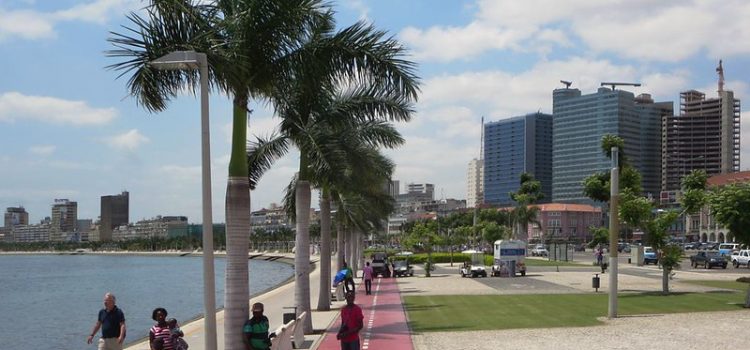 Travelers are re-discovering Angola's beauty and charm following a prolonged civil war that ended in 2002. Angola's tourism industry is small but growing and centers on its culture, history, and natural environment, which includes tropical beaches, rainforests, mountains, sub-Saharan desert, rivers, waterfalls, mountains, and national parks.
Most travelers enter via Luanda, the capital, largest city and beating heart of Angola. Once known as the most expensive city in the world, downtown Luanda's gleaming skyscrapers, grand colonial buildings, and palm tree lined streets showcase its considerable oil and diamond wealth. But the city is also full of stark contrasts with shantytowns lying just beyond the fancy buildings. The juxtaposition can be striking and highlights the inequality in Africa's third largest economy.
Luanda's best known attractions include the Marginal, a seafront promenade that runs along Luanda Bay; the mausoleum of Agostinho Neto, the first president; the Iron Palace, an iron building shipped from Paris in the late 1800s and rumored to be designed by Gustav Eiffel, creator of the Eiffel Tower; the Museum of Natural History; the National Museum of Anthropology; the Museum of Money; and the Museum of Armed Forces, located at Fort Sao Miguel. Fort Sao Miguel, a former fortress and slave port, is one of many forts that line the coastline, bearing witness to the country's history as a former colony and trading post of Portugal. During the colonial era, the transatlantic slave trade in Angola was one of the longest, with more than 5 million slaves brought to Brazil, the Caribbean, and the USA. This history is detailed in the Angolan National Museum of Slavery, which is housed in the former property of Álvaro de Carvalho Matoso, one of Angola's largest slave traders. The museum displays hundreds of items used in the slave trade and adjoins the Capela da Casa Grande, a 17th-century church where slaves were baptized before being loaded on slave ships.
Ilha do Cabo (locally called Ilha do Luanda or Ilha) is where everyone goes to relax and have fun on the weekend. The island, which is connected to the mainland by a bridge, is packed with beaches, restaurants and bars. Mussulo island is another popular escape for tourists and wealthy locals seeking to enjoy its tropical beaches and array of water sports. The island is about a 10-minute ride from Luanda by boat. Beach huts, restaurants and bars offer many opportunities for fresh seafood and drinks.
For nature and wildlife lovers, there are many outstanding sites. Just 2 hours south of Luanda, Quiçama National Park is Angola's third largest national park with a growing wildlife population. Birdwatching is one of the most popular activities due to the vast array of birds in the park. Maiombe Forest, often called the "Amazon of Africa", features rare flora and fauna, as well as gorillas, elephants, chimps, birds, butterflies, and other rare species. The Tundavala Gap is a huge abyss at the rim of the Serra da Leba mountain range that offers breathtaking panoramic views over Angola. And Kalandula Falls is the third highest waterfall in Africa and one of the largest by volume.
Angola's tourist infrastructure is underdeveloped, so it should be considered an off-the-beaten destination. If exploring outside of Luanda, a bilingual tour guide is highly recommended for safety and logistical purposes. English is not widely spoken, so learning a few Portuguese words will help considerably.
Cape Verde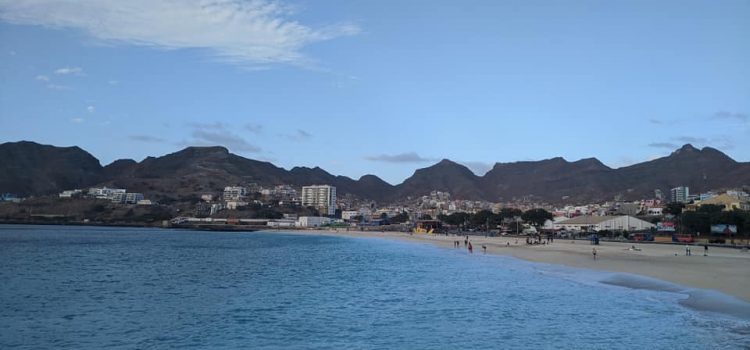 Located just 350 miles off the coast of Senegal, Cape Verde is comprised of 10 islands in the Atlantic Ocean: Santiago, Sal, Boa Vista, Santo Antão, São Vicente, São Nicolau, Santa Luzia, Maio, Fogo, and Brava. Its capital and largest city is Praia on the main island of Santiago, where more than half of Cape Verde's population lives. Most of the people are Creole, descending from the mixture of European settlers and African slaves who were brought to the islands to work on the plantations. Cape Verde has emerged from that storied history to become an increasingly popular tourist destination where sun, sand, and beach figure prominently. Each of the islands offers a different landscape and cultural vibe and visitors often island hop to visit several islands during one trip.
Sal is the tourist hub and most visited of the islands, popular with sea lovers and water sports enthusiasts. Espargos is Sal's capital and the location of its international airport, while Santa Maria is the main tourist town with fancy resorts, restaurants and bars lining its beautiful sandy beaches. Sal's most famous attractions are the Buracona (aka the Blue Eye), a natural pool that beams a bright turquoise color around midday, and the Pedra de Lume salt mines. Turtle watching, kitesurfing, snorkeling and scuba diving are also popular.
São Vicente is the cultural heart and its capital, Mindelo, is known for its music, nightlife, and annual Carnival. While all of the islands celebrate Carnival, the most popular one is here. Morna, the national music of Cape Verde, was born in Mindelo, as well as its most famous singer, Césaria Evora. Today, a museum and memorial are dedicated to the late singer, not far from her former home. In addition to the beautiful Laginha beach, the city contains a treasure-trove of colonial buildings painted in bright pastel colors.
Santiago is typically considered the most "African" of the islands and probably has the most diverse landscape, with sandy beaches, mountains, fertile valleys, and plateaus. Things to see include the colonial houses, the Nossa Senhora da Graça church, the food market, the palace of justice, the Museo Ethnográfico, the presidential palace, the parliament building, and the old town fortress of Bateira, which has spectacular ocean views.
Fogo is the volcanic island, home to Pico de Fogo, a live volcano that last erupted in 2014. You can enjoy beautiful views of Pico from the old craters that surround the mountain. Its largest city, São Filipe, is known for its black sand beaches.
Cape Verde has established tourist infrastructure and it is easy to travel between the islands by plane or ferry.
Guinea-Bissau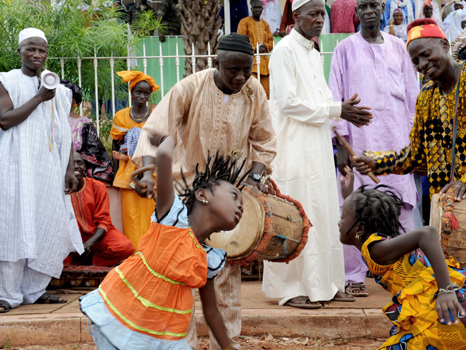 Guinea-Bissau is one of the world's least visited countries, seeing only about 30,000 tourists per year. Although tourists are few and far between, for the venturesome traveler this tropical country offers abundant culture, untouched natural environments, and great wildlife. Like other Lusophone African countries, Guinea-Bissau celebrates Carnival annually with vibrant street processions and displays of traditional grab, dancing, and drumming.
The capital and largest city is Bissau, a coastal town in the west-central portion of the country. Things to see there include Varela Beach, the Portuguese quarter, Cathedral, São José da Amura Fort, Presidential Palace, Bandim Market, and the ruins of Bolama, the former colonial capital.
The town of Cacheu, on the northwest coast, was the former colonial capital and the official slave trading point for the Portuguese in the upper Guinea region. Its most notable building is Fort Cacheau, which along with the slavery museum (Memorial da Escravatura e do Tráfico Negriero), memorializes the grim history of Portugal's first settlement in sub-Saharan Africa. Other attractions in the area include the cultural center (Casa do Capitao Mor) and Tarrafes do Rio Cacheu Natural Park.
Jemberem, about 5 hours south of the capital, is a sprawling stretch of nature and wildlife. Cantanhez Natural Park, the largest remaining forest in Guinea-Bissau, is home to a community-based conservation project and features a wide variety of fauna, flora, and landscapes. The local community lives in close contact with chimpanzees living inside the park. The nearby town of Guilede has two interesting museums about the country's liberation.
The Bijagos Archipelago is a beautiful group of 88 islands off the coast. This UNESCO World Heritage Biosphere reserve offers excellent swimming, diving, and fishing, as well as opportunities to see pygmy hippos, sharks, manatees, turtles, and a myriad of migratory birds. Orango National Park, in the southern part of the archipelago, is its crown jewel.
Guinea-Bissau's tourist infrastructure is underdeveloped, so it should be considered an off-the-beaten destination. It's recommended to partner with a guide or local resident familiar with the landscape.
Mozambique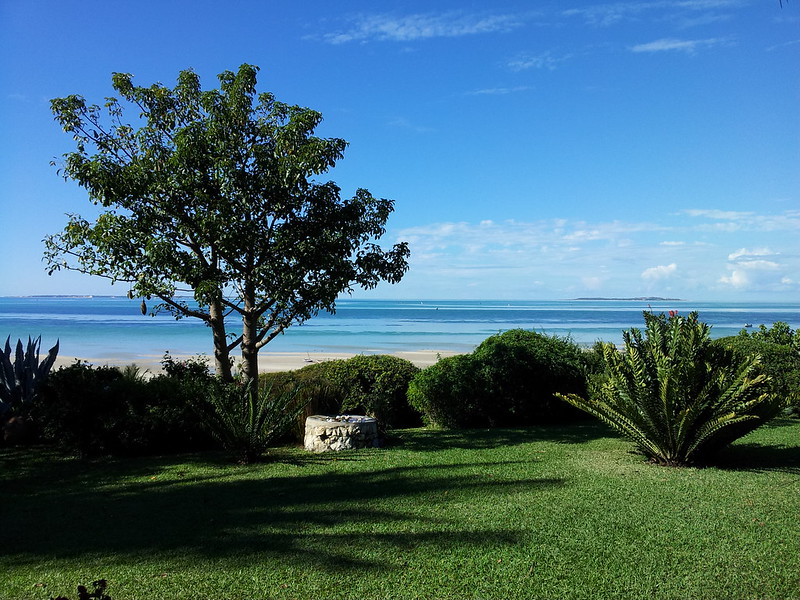 Mozambique is a diamond in the rough that has yet to realize its full tourism potential. But while this country may be underexplored by tourists, it offers excellent eco-tourism opportunities. Mozambique boasts the 4th longest coastline in Africa, lined with many beach towns and numerous islands off its coast. It also has some of the best coral reefs in the world, with excellent diving and snorkeling opportunities. For wildlife fans, several parks provide safari experiences, including Gorongosa National Park, the Maputo Elephant Reserve, Niassa Reserve, and Limpopo National Park.
Mozambique's capital and largest city is Maputo, situated on Maputo Bay on the Indian Ocean. Though visitors often bypass the city for the northern beaches, it's worth a visit for a few days. Maputo's most popular attractions include the Central Market, the Central Railway Station, FEIMA Arts and Crafts Market, National Arts Museum, Casa do Ferro, Museum of Natural History, and National Money Museum. Maputo also has a lively arts and music scene, with many restaurants doubling as entertainment venues on nights and weekends. Art afficionados will enjoy the Fundação Fernando Leite Couto Cultural Center and Nucleo de Arte, both of which offer art galleries and live music performances. Bairro Mafalala, one of the more impoverished areas of the city, holds significant relevance to Maputo's historical and cultural roots. It was the home base of the Mozambican independence movement and many important artists, intellectuals, cultural and political figures hailed from there. The neighborhood has a museum to preserve its historical and cultural legacy and residents also host walking tours.
Catembe, located on the southern side of Maputo Bay, offers a relaxed atmosphere, beaches, and great views of Maputo's skyline. It's easily accessible by ferry or private boat from downtown. The nearby Inhaca Island, an important marine research center, is known for its coral reefs and snorkeling. It's popular for day trips or weekend getaways from the mainland. But the best beaches and water activities are found outside the environs of Maputo and the multitude of coastal beach towns will make any water lover happy.
In southern Mozambique, Ponta do Ouro, Bilene, Xai-Xai Beach, and Tofo Beach offer turquoise waters and spectacular snorkeling and diving. Vilankulo (aka Vilanculos) is the Mozambican capital of watersports and the gateway to the Bazaruto Archipelago, a group of 6 islands which arguably boast some of the best beaches in the country. The largest island, Bazaruto, is beautiful resort and underwater marine park geared to high-end tourism; it offers great scuba diving, snorkeling and deep-sea fishing. Coral reefs surround Magaruque and Santa Carolina islands, which are also popular with snorkelers and divers. More than 1,200 species of fish have been identified in the archipelago.
In northern Mozambique, Ilha de Mozambique is the former Portuguese capital and a UNESCO World Heritage site. Pemba, another popular beach destination, is also the gateway to the Quirimbas Archipelago, a chain of 32 islands in the Indian Ocean. The Quirimbas, as the islands are called, have some of Mozambique's most secluded and stunning beaches. Many of the islands are part of Quirimbas National Park, renowned for its coral reefs and waters inhabited by dolphins, whales, and dugongs (endangered sea cows). Vamizi Island is the most exclusive private island, known for its luxury amenities, world class fishing, and deep-sea diving.
Quelimane, in east-central Mozambique, holds the country's biggest annual Carnival in February/March. It has been dubbed "Little Brazil" and attracts many visitors across Mozambique and the world. Carnival features street parades with floats, live bands, dancers, and a food fair.
The tourism infrastructure in Mozambique is underdeveloped, so travel can be long and tiring. But it's so worth it. Check out our Mozambique Travel Guide for more detailed info and English speaking tour guides.
São Tomé and Príncipe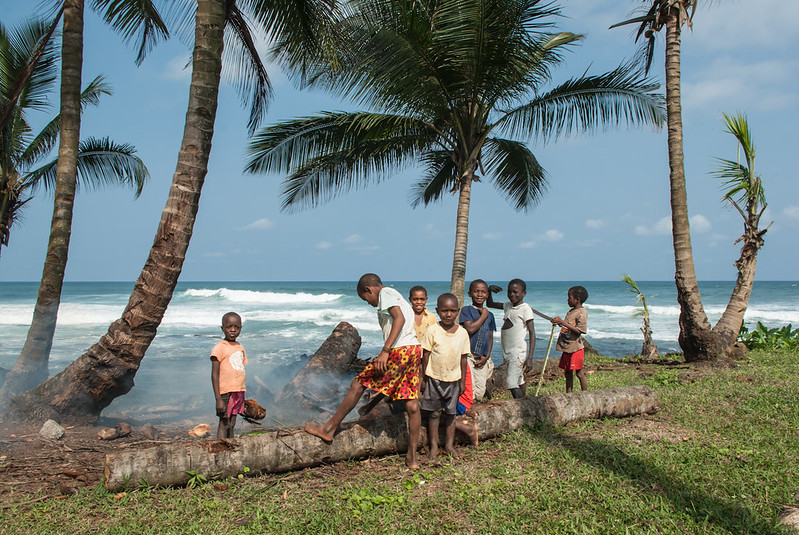 The country of São Tomé and Príncipe includes the 2 islands of São Tomé and Príncipe, and several rocky islets, including Rôlas, Caroço, Pedras, and Tenhosas. It sits in the Gulf of Guinea, off the coast of Gabon, and is known for its many beautiful beaches, waterfalls, rainforests, natural landscapes, history, and ecotourism opportunities. The capital and largest city is São Tomé on the island of São Tomé, which sees most of the country's tourism.
São Tomé and Príncipe was a vital center for the transatlantic slave trade and coffee, sugar and cocoa were cultivated on the 800+ plantations (roças) there. Today most lie in ruins, but several remain standing and are open to tourists. Roça Água Izé is one of the most visited and still actively produces cocoa beans. Roça Nova Moca is also still in use and grows most of the country's coffee for export. Roça Agostinho Neto, once the largest on the island, is now an informal settlement and provincial government post. Though much of the site is crumbling, the former mansion, now a museum, and the hospital, gardens and some houses still exist and are worth a visit. Other attractions on São Tomé include the Fort de São Sebastião, a former fortress which houses a museum containing religious art and colonial-era artifacts; Boca de Inferno, a natural blowhole; Lagoa Azul, a small bay and popular diving spot; Cascada São Nicolãu waterfalls; Pico de São Tomé mountain; Obo National Park; Corallo Chocolate Factory; Central Market; rum factories; dolphin and humpback whale watching; bird watching; black sand beaches; and water activities, including deep sea fishing, snorkeling and diving.
The island of Príncipe is about a 35-minute flight from São Tomé and is the smaller and more tranquil of the two islands. Its attractions include the colonial architecture in Santo António, Roça Sundy, Pico Papagaio Mountain, Baía das Alguhas (Bay of Needles), Bom Bom island, Príncipe Ecological Zone, bird watching, sea turtles, rainforests, and secluded beaches that you'll likely enjoy to yourself.