Need some travel inspiration? Africa will wow you like no other with its million dollar views. Here are 20 of the best natural views in Africa.
Oceans, Lakes and Waterfalls
1. Lake Malawi
Lake Malawi is the third largest and second deepest lake in Africa. It's located between Malawi, Mozambique and Tanzania.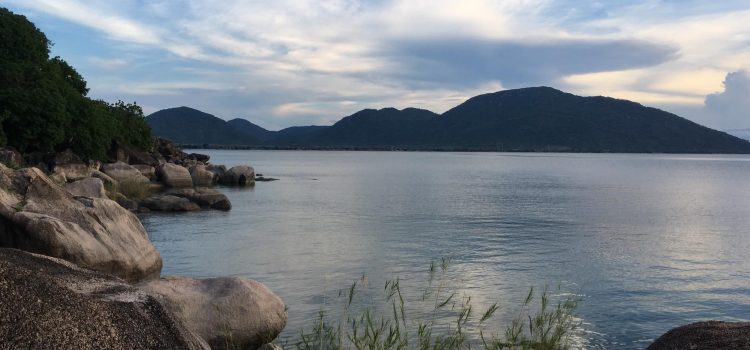 2. Lake Retba
Lake Retba (aka Lac Rose or Pink Lake) is named for its pink waters caused by Dunaliella salina algae and is known for its high salt content, up to 40% in some areas. It's located in Senegal.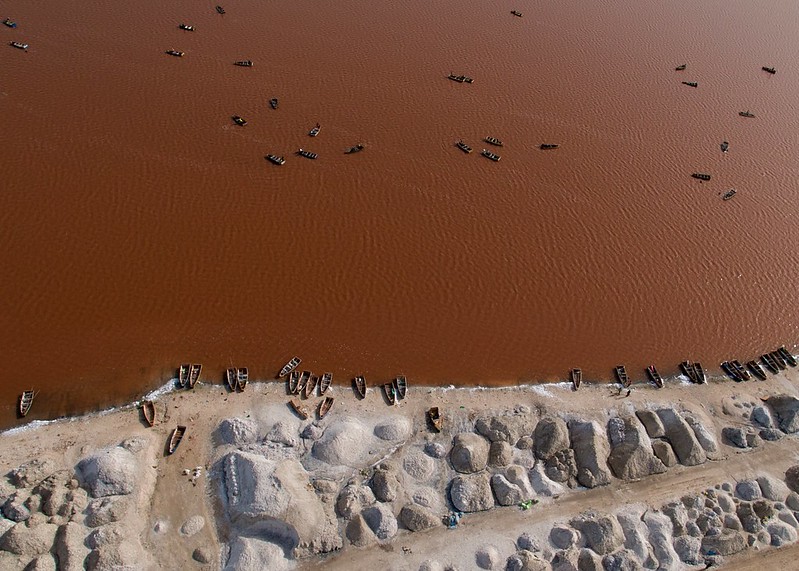 3. Mosi Oa Tunya Falls
Mosi Oa Tunya Falls (aka Victoria Falls) is a waterfall on the Zambezi River, located on the border between Zimbabwe and Zambia. It is one of the 7 Natural Wonders in the World and is considered the world's largest waterfall.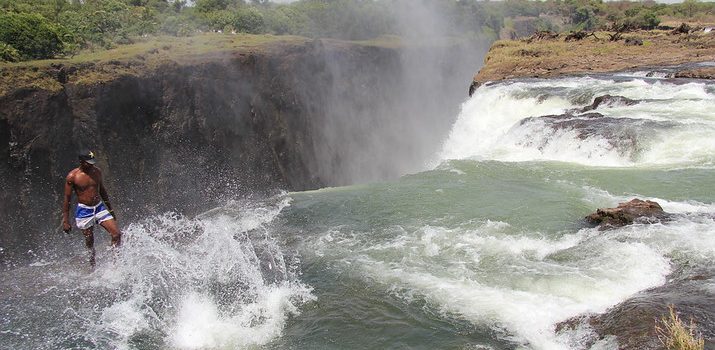 4. Murchison Falls
Murchison Falls (aka Kabalega Falls) is a waterfall on the lower Victoria Nile River in Uganda.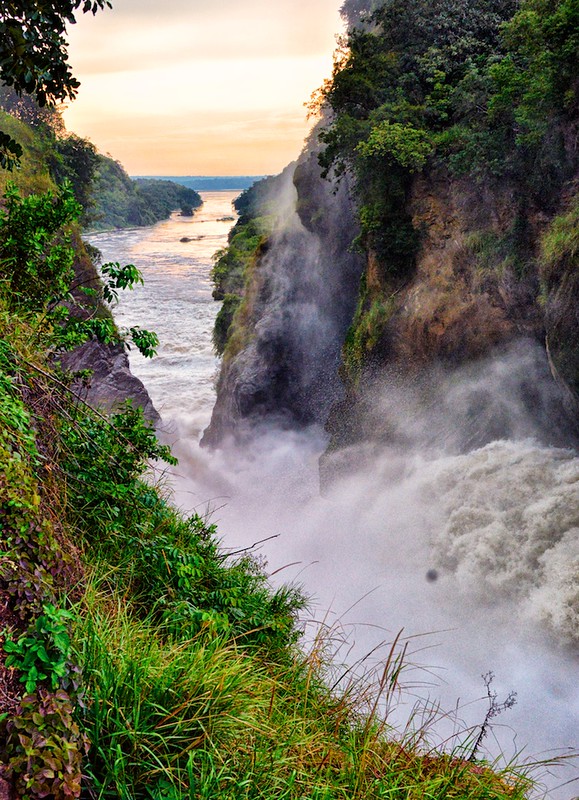 5. Cascades d'Ouzoud
Cascades d'Ouzoud (aka Ouzoud Waterfalls) is the name for a collection of waterfalls in the High Atlas Mountains. The falls tumble 361 feet (110 meters) through a red rock gorge of the El Abid River. They are Morocco's highest and Africa's second highest waterfalls.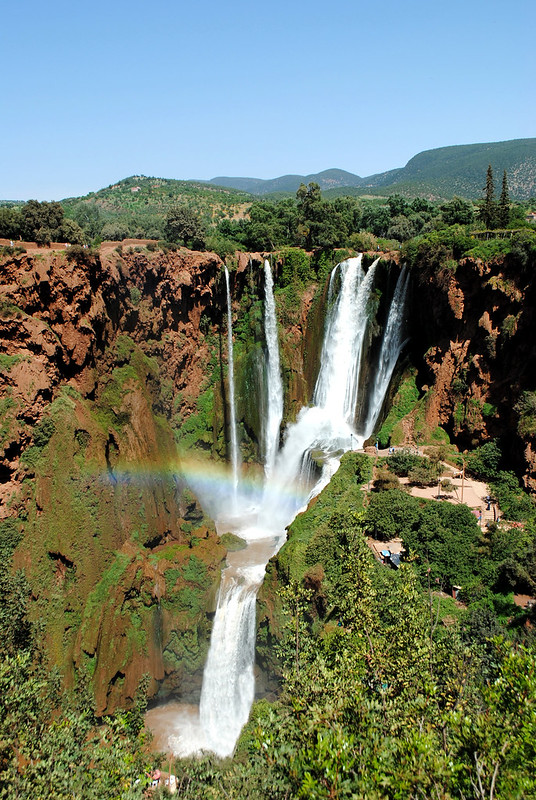 6. Chutes de Kambadaga
The Chutes de Kambadaga (aka Kambadaga Falls) are made up of three successive waterfalls on the Kokulo River, in the Fouta-Djalon highland region of Guinea.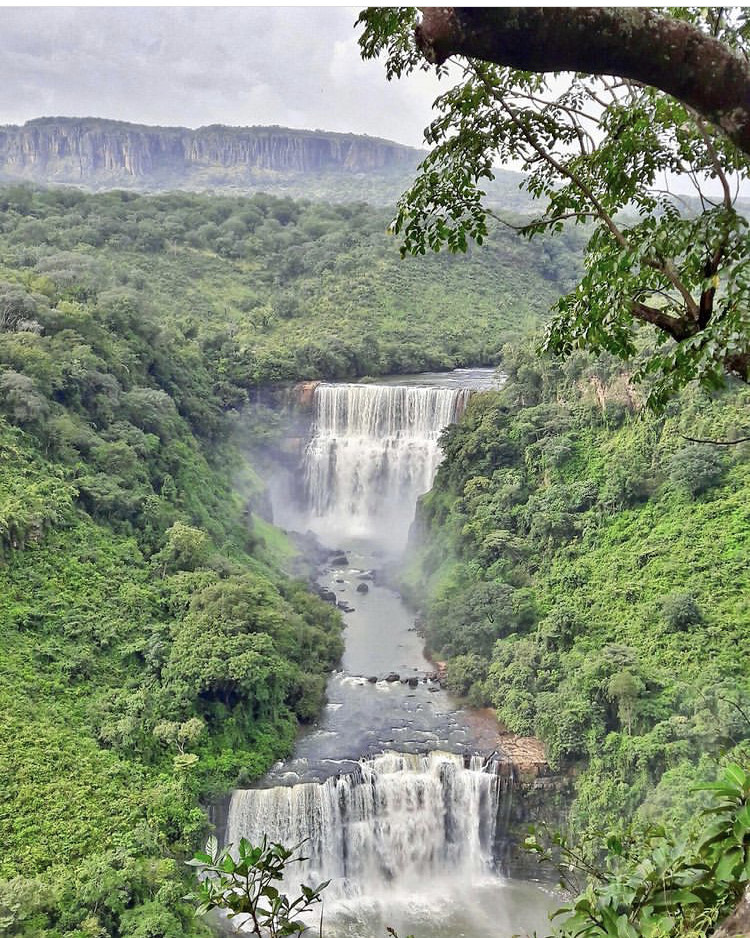 7. Indian Ocean
The Indian Ocean is the world's third largest major ocean, touching the continents of Asia, Australia, and Africa and offering spectacular views of turquoise waters for miles on end. It runs along Africa's southern and eastern coastline, in South Africa, Mozambique, Kenya, Tanzania, Somalia, and surrounds the island nations of Madagascar, Comoros, Mauritius, and Seychelles.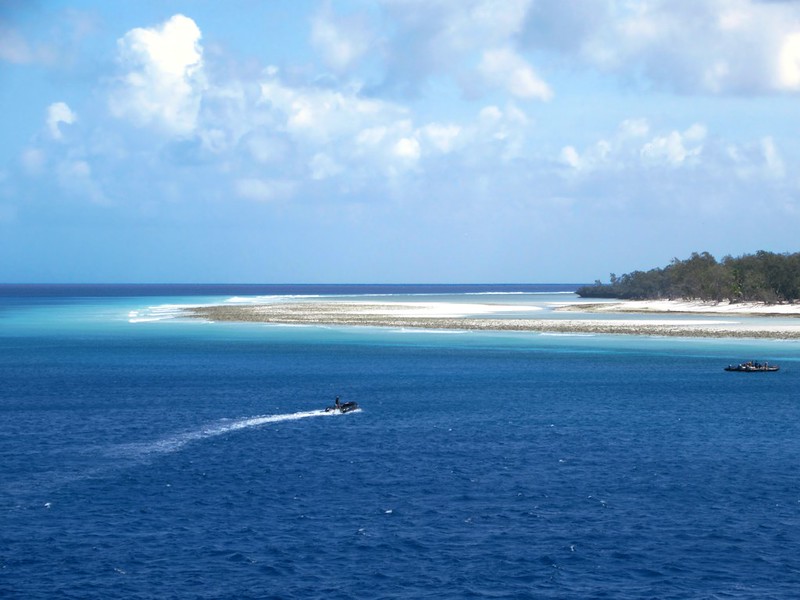 Deserts, Canyons and Caves
8. Blyde River Canyon
Blyde River Canyon is the largest green canyon and third largest canyon in the world. It is part of the Panoramic Route, a scenic road connecting several natural points of interest, and is located in Mpumalanga Province, South Africa.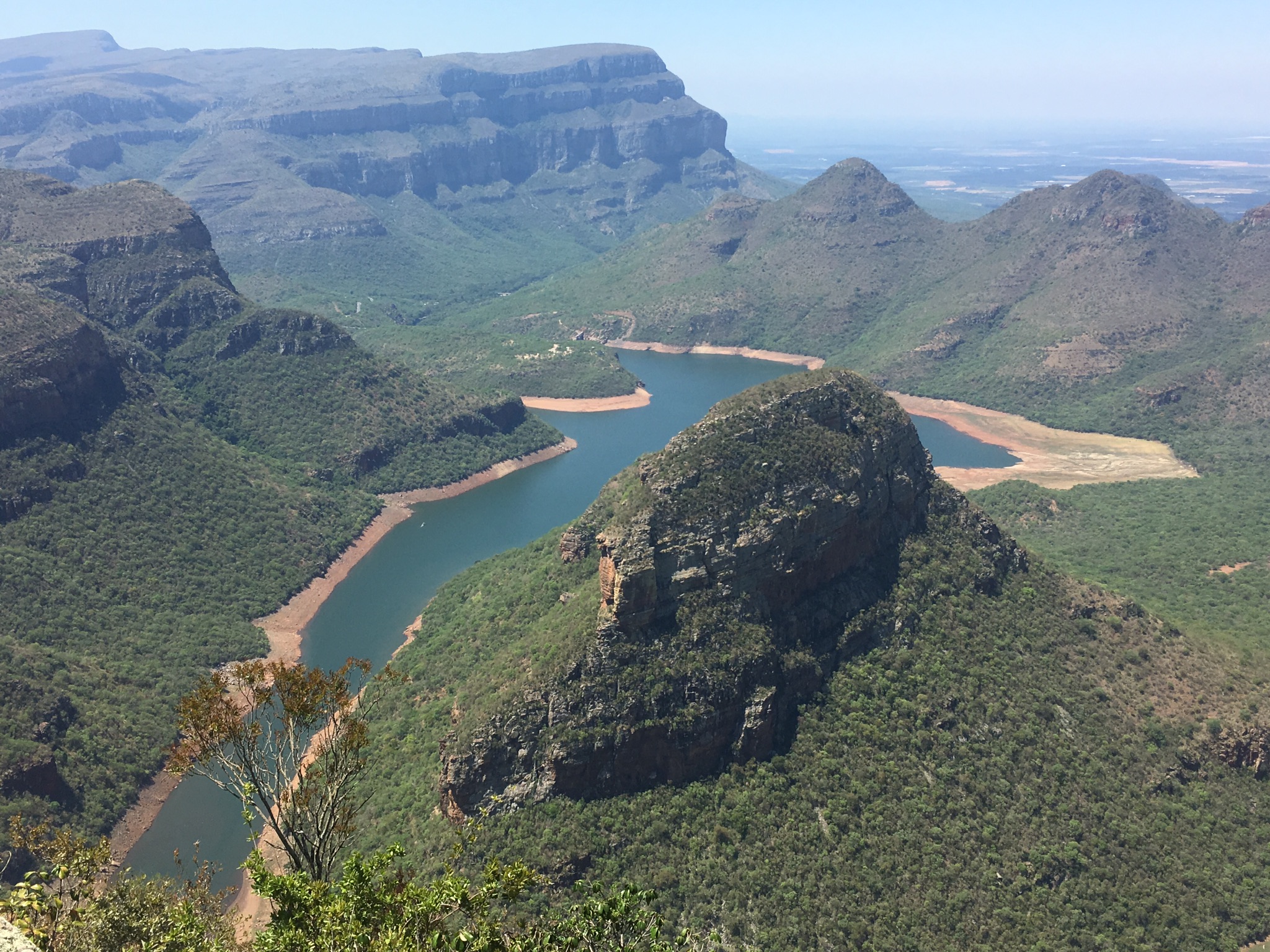 9. Fish River Canyon
Fish River Canyon is the world's second largest canyon. It consists of an upper and lower canyon formed by erosion of the Fish River and is located in southern Namibia.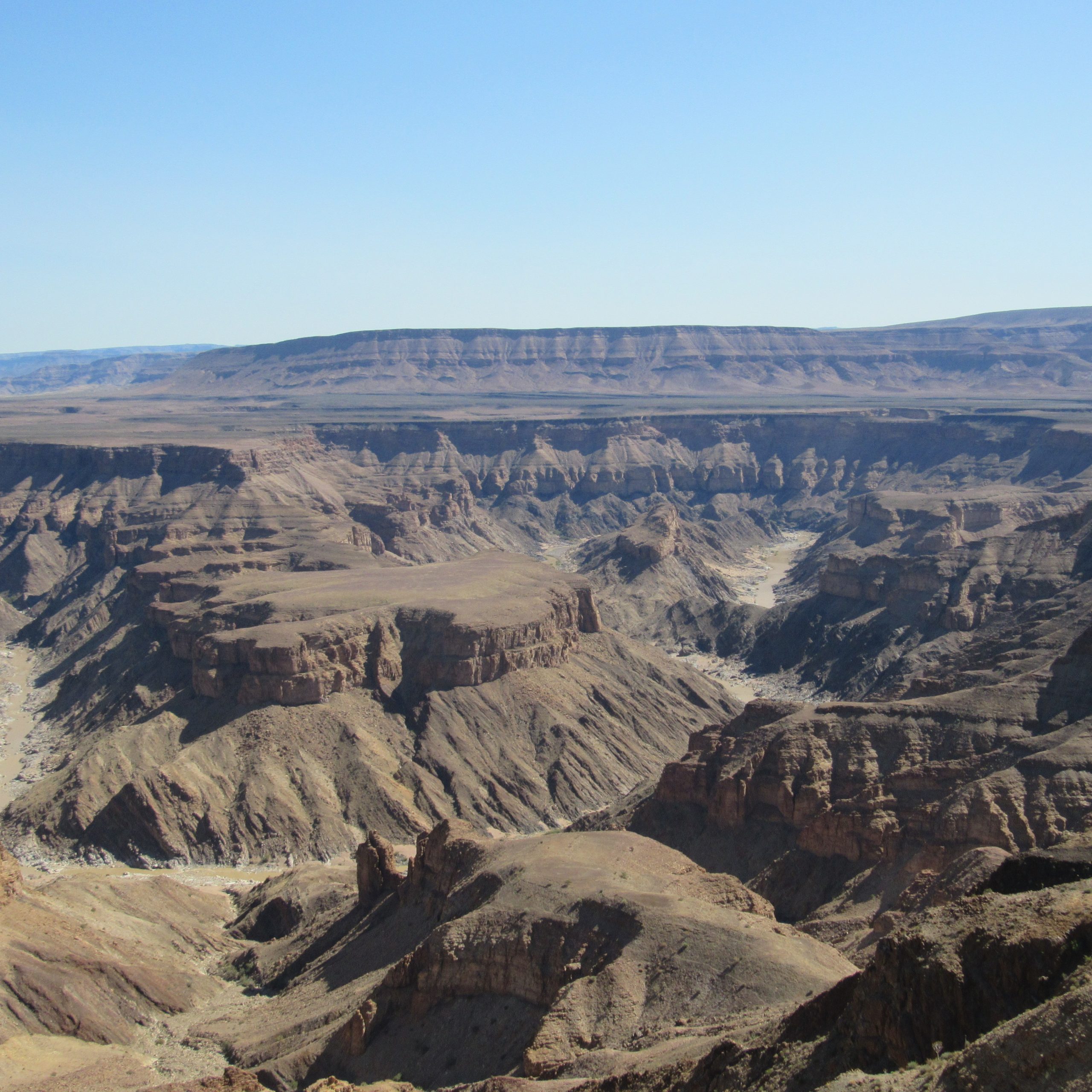 10. Namib Desert
The Namib Desert is the world's oldest desert, spanning primarily across Namibia, as well as parts of Angola and South Africa. Its massive red sand dunes are some of the largest on earth.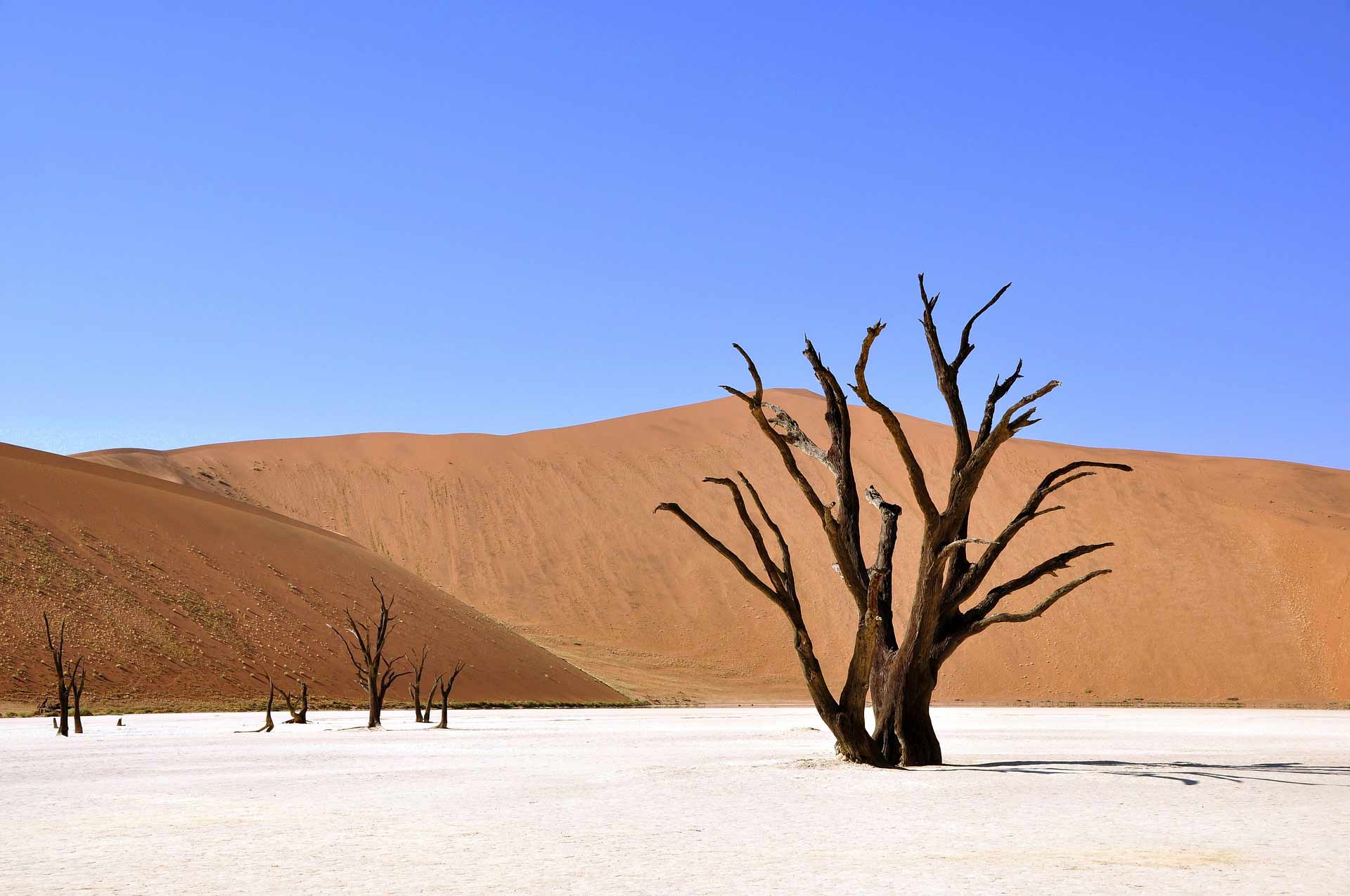 11. Sudwala Caves
The Sudwala Caves are the oldest known caves in the world, believed to be more than 240 million years old. They are located in Mpumalanga Province, South Africa.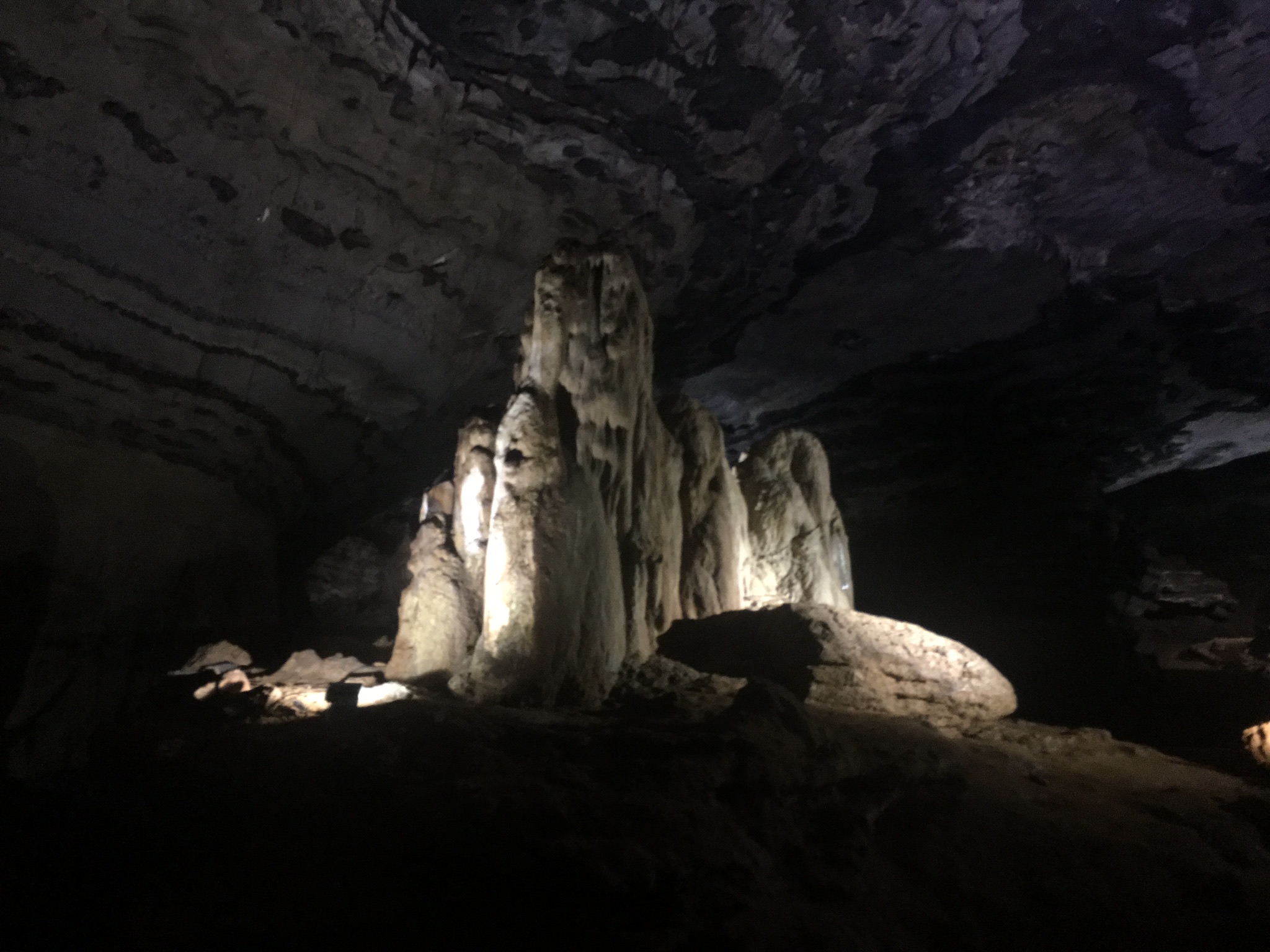 Depressions and Geological Formations
12. Farafra Depression
The Farafra Depression is located in the White Desert National Park in Egypt. The park is the site of cliffs, sand dunes, oases, and large white chalk rock formations, created through erosion by wind and sand.
13. Danakil Depression
The Danakil Depression, known as the hottest place on earth, is a geological depression caused by the continent drift of three tectonic plates. Its alien-like environment is home to salt lakes, lava lakes, volcanoes and colorful acid springs. It's located in northern Ethiopia.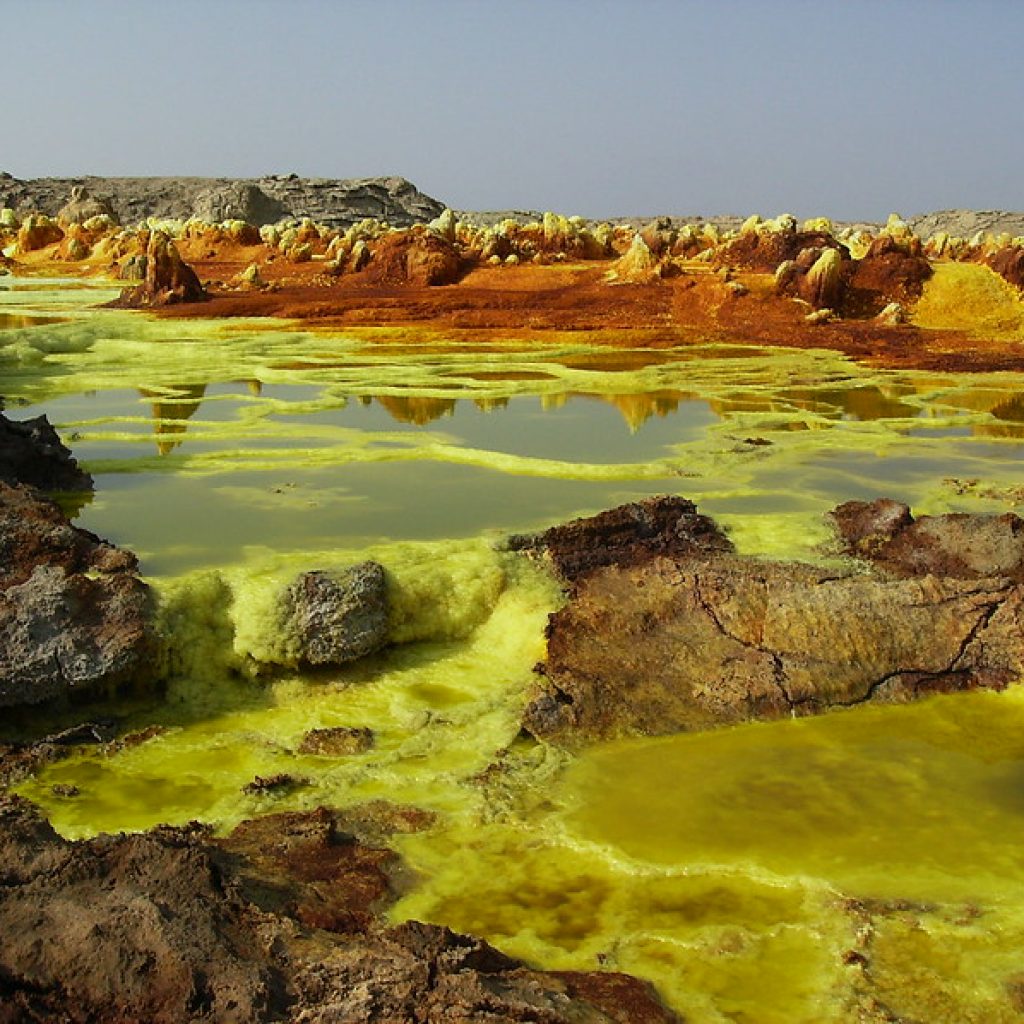 14. Seven Colored Earths
The Seven Colored Earths are a small area of striped sand dunes comprised of seven distinct colors (red, brown, violet, green, blue, purple and yellow). It is located in Chamarel in southwestern Mauritius.
Jungles and Forests
15. Congo Rainforest
The Congo Rainforest is the world's second largest tropical forest, known for its high levels of biodiversity which includes more than 600 tree species and 10,000 animal species. It spans six countries: Cameroon, Central African Republic, Democratic Republic of the Congo, Republic of the Congo, Equatorial Guinea and Gabon.
16. Upper Guinea Forest
The Upper Guinea Forest is a tropical forest region of West Africa, extending from Guinea and Sierra Leone through Liberia, Ivory Coast, Ghana, Togo and Benin.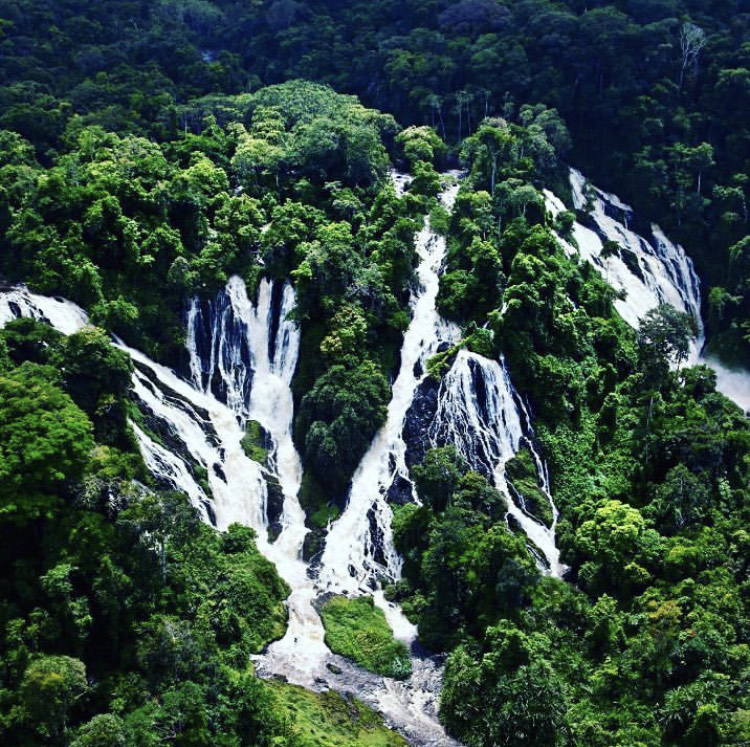 17. Avenue of the Baobabs
The Avenue of Baobabs is a group of baobab trees lining the dirt road linking Morondava and Belo Tsiribihina in western Madagascar. The trees are more than 800 years old, reaching heights of up to 100 feet (30 m) with trunks as big as 10 feet (3 m) in diameter. They are a legacy of the dense tropical forests that once thrived on the island.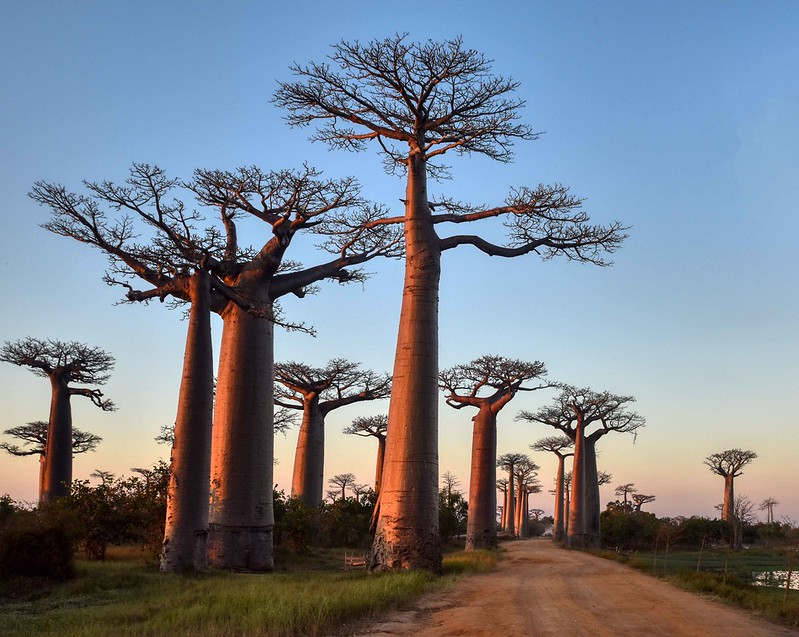 Mountains and Volcanos
18. Mount Kilimanjaro
Mount Kilimanjaro is a dormant volcano in Tanzania. It is the highest mountain in Africa and the highest single free-standing mountain in the world.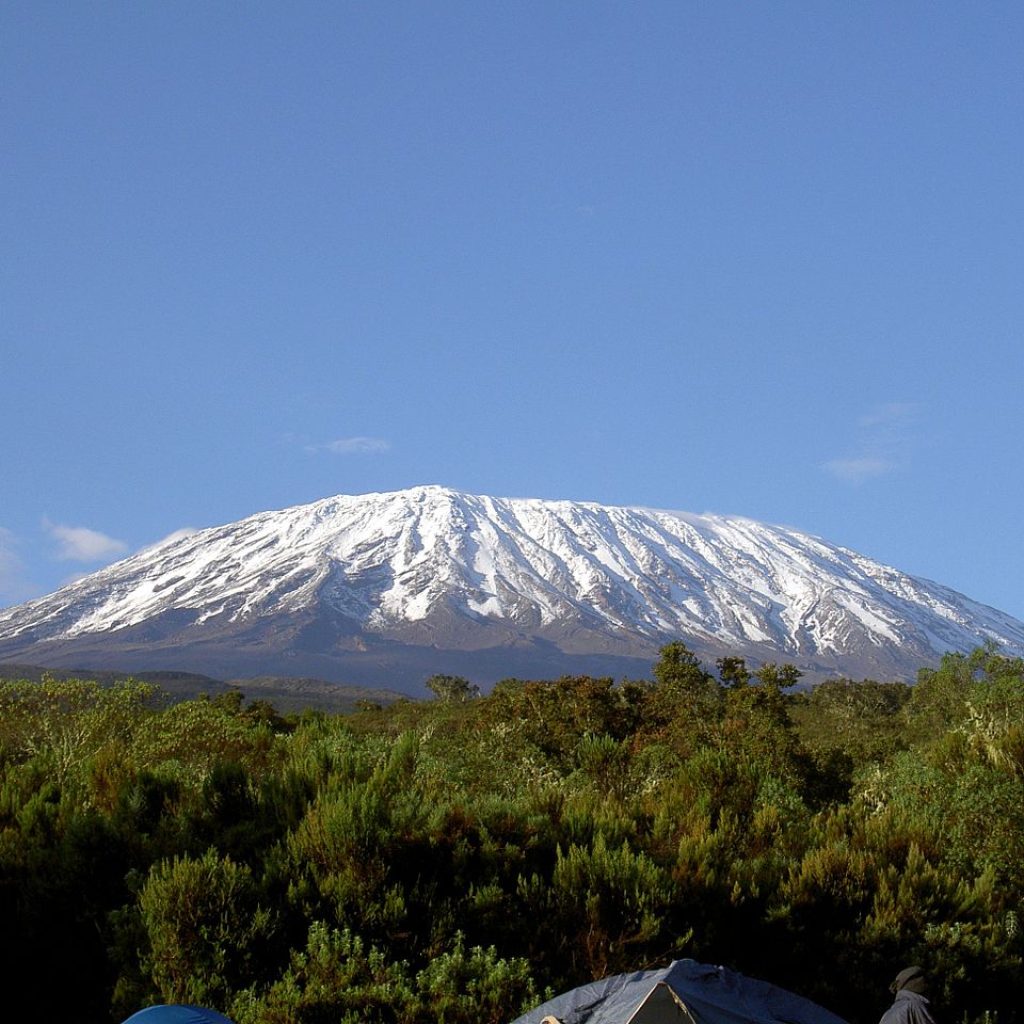 19. Mount Nyiragongo
Mount Nyiragongo is stratovolcano in the Democratic Republic of the Congo, located near Lake Kivu at the eastern border of Rwanda. Its summit caldera contains the world's largest and most active lava lake.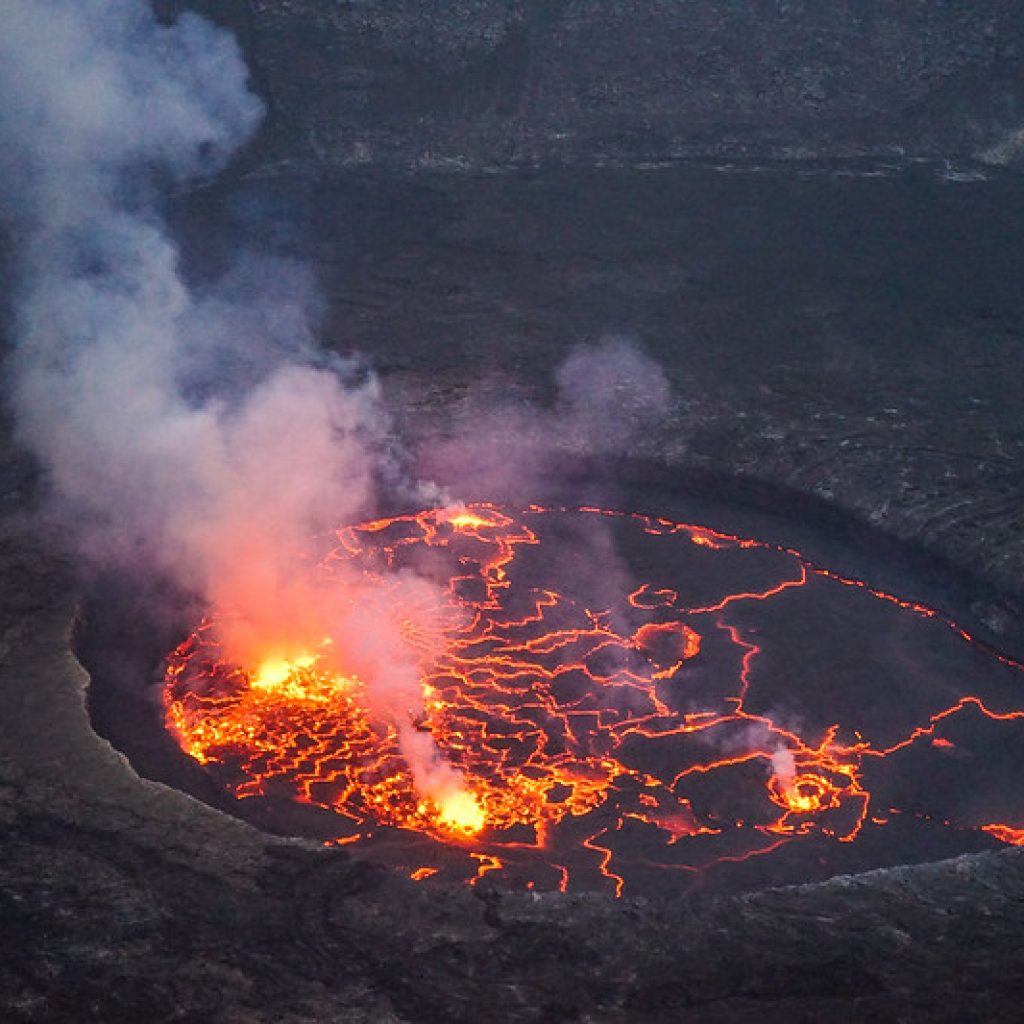 20. Table Mountain
Table Mountain is a flat topped mountain overlooking the city of Cape Town, South Africa. It is the country's most iconic and photographed landmark.