Africa is a magnificent continent with 54 diverse countries and island nations. Most require visas for foreign visitors, with policies that range from easy online visas or visas on arrival, to those with time-consuming documentation, interview and biometric requirements. Visa costs can also be an impediment for some travelers, with fees ranging from $20 to nearly $300 USD. Luckily, US citizens can visit the following 14 African countries visa free:
Morocco
Morocco is the 25th largest African country by size and one of the native homelands of the indigenous Berber people. Rabat is the capital and Casablanca is the largest city. Other popular tourist cities include Marrakesh, Fes, Chefchaoen (aka the Blue City), Tangier, Essaouira, and Meknes. Tourism in Morocco is mostly focused on its culture, including ancient cities with Roman ruins and Islamic architecture, colorful bazaars and souks, opulent palaces, and bustling medinas and town squares. Morocco is also famous for its natural beauty, with golden beaches, desert landscapes and mountain peaks. The official languages of Morocco are Arabic and Berber. French is also widely spoken. Morocco's climate is diverse, varying by region and season. Temperatures can range from 41˚ to 95˚. To avoid the heat, the best times to visit are April to early June and September to November.
Tunisia
Tunisia is the 35th largest African country and one of three countries where the Sahara desert can be visited. Tunis is the capital and largest city. Other popular tourist cities include Mahdia, Carthage, Sousse, Sfax, and the island of Djerba. Tunisia is known for its Mediterranean beach resorts, historic medinas, ancient Roman and Carthage ruins, salt pans of the Chott El Jerid, and beautiful desert and mountain landscapes. Arabic is the official language and French is also widely spoken. Tunisia is a majority Muslim country, with nearly 98% of the population practicing Islam. Due to its traditional and conservative culture, dress code is important, particularly for women. Tunisia enjoys a combination of African and Mediterranean climates, with high temperatures throughout the year. The best times to visit are spring, from April to June, and autumn, from September to October.
**TRAVEL WARNING: Travel to the regions adjacent to the Algerian and Libyan borders is not advised due to terrorist activities and kidnappings which have been reported in those areas.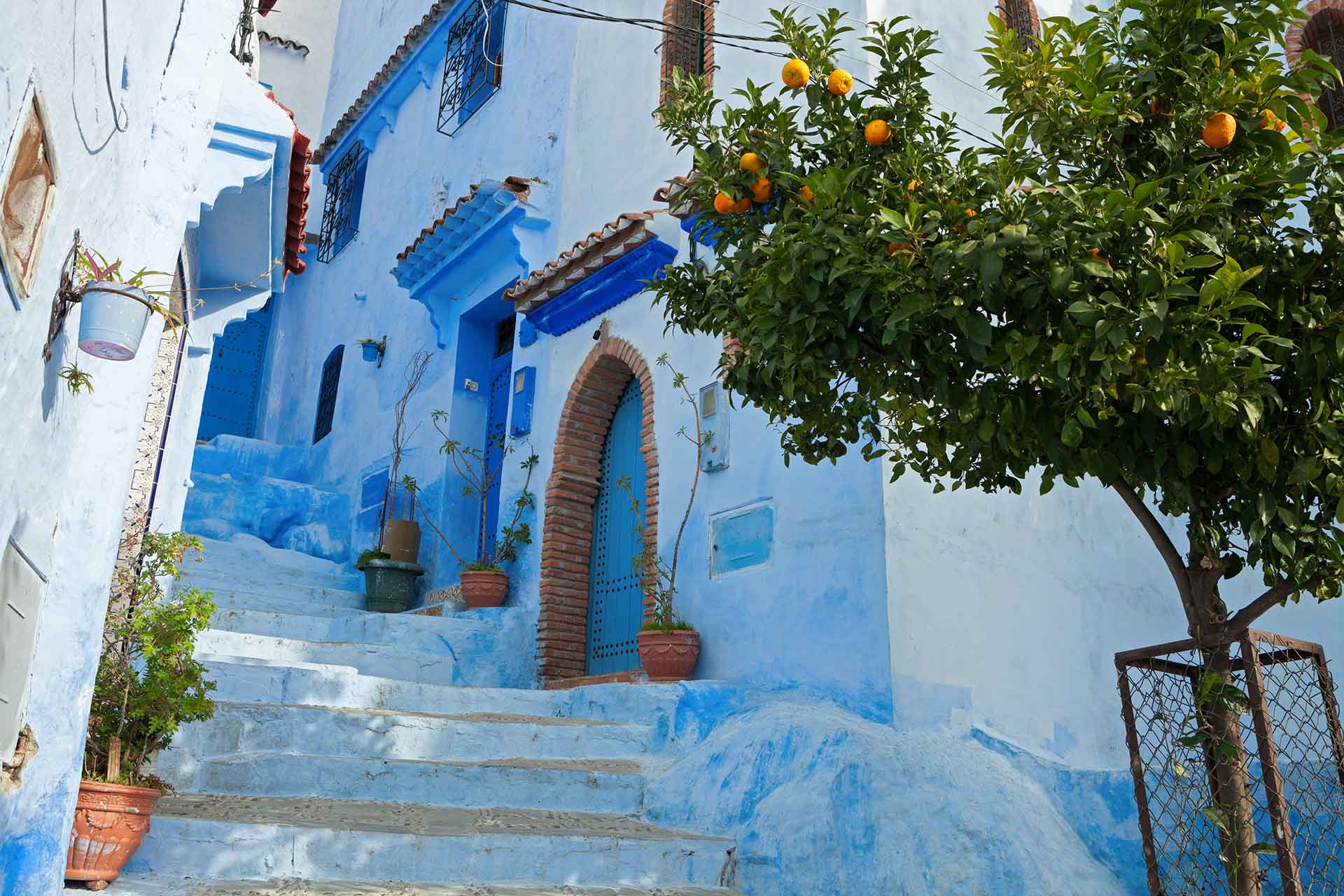 Botswana
Botswana is the 22nd largest African country, famous for its spectacular landscapes and wildlife reserves. Nearly 70% of Botswana's landscape is covered by the Kalahari Desert. The capital and largest city is Gabarone. The Okavango Delta, one of the largest inland deltas in the world, Chobe National Park and Moremi Game Reserve are Botswana's most popular attractions. Other popular tourist destinations include Tsodilo Hills, distinguished by their natural hues of mauve, orange, turquoise and lavender, and more than 4000 prehistoric rock paintings; Gewihaba Caverns, a site of linked two-story caves that are home to breathtaking stalactites and stalagmites; Lake Ngami, a famous disappearing lake popular with bird lovers; and the Linyanti Wetlands, which are home to large populations of elephants and big cats. Botswana is a year-round destination, but the dry winter season, from May to October, is the best time to visit Okavango, Chobe and Moremi.
 eSwatini (formerly Swaziland)
eSwatini is one of the smallest countries in Africa, 48th in size, and one of the last absolute monarchies in the world. Its king, Mswati III, has ruled since 1986. eSwatini is known for its stunning landscapes, wildlife reserves, rich cultural heritage and handcrafts industry. Mbabane is the capital and the tourism hub of the Ezulwini Valley, while Manzini is the largest city. Lubombo is home of the Lubombo Mountains and most of the country's wildlife reserves. Popular tourist destinations include Mantenga Nature Reserve and Falls, the Swazi Cultural Village, House on Fire – the site of the annual Bush Fire music festival, Ngwenya Glass, and the Swazi Candles Centre. eSwatini's wildlife sanctuaries offer a range of activities, including mountain bike riding, horseback riding, game drives, guided bird walks and walking/hiking trails. Adventure activities are also popular, from caving in a subterranean cave system, to white water rafting on the Usutu River, to zip lining in the Malolotja Nature Reserve. Swaziland is a year-round destination, but to see wildlife the best time to visit is May to September. To see green scenery, the summer months of October to April are best, though the weather will be hot and humid.
Lesotho
Lesotho is one of the smaller African countries, 43rd in size, and completely surrounded by South Africa. Due to its high elevation, Lesotho is known as the Mountain Kingdom and it is the only independent state in the world that lies entirely above 3,200 feet. Getting to Lesotho can be an adventure in itself. Many tourists use the Sani Pass, an infamous winding mountain pass that rises 4,300 feet from South Africa to Lesotho. Lesotho is known for its beautiful mountain landscapes and Basotho pony trekking tours through the mountains. Popular tourist destinations include the Highest Pub in Africa, located in Mokhotlong; Thabana Ntlenyana which is the highest point in the country; the Liphofung Caves, a historical site with ancient rock art; and Maseru, the capital and site of the KatseDam, the Thaba-Bosiu cultural village and national monument, and Maletsunyane Falls. Lesotho is cold in the winter and snow is common in the highlands from May to September, making it a popular winter ski destination. For the warmer weather, the best time to visit is October to November and March to April. January and February are the rainiest months.
Namibia       
Namibia is the 15th largest African country and the driest country in sub-Saharan Africa. It is home to the Namib desert, considered the oldest desert in the world. Windhoek is the capital and largest city. Similar to South Africa, Namibia has a history of apartheid, which didn't end until 1990, and it is also a multi-ethnic society. Namibia is known for its spectacular landscapes, indigenous cultural tribes like the Herero and Himba, and its multitude of adventure activities like sand boarding, quad-biking, hot air ballooning, dune skiing, skydiving, kite surfing, paragliding, and power kiting. Popular tourist destinations include Fish River Canyon, the largest canyon in Africa and the second largest canyon in the world; Sossuvlei and the sand dunes of the Namib desert; Sesriem Canyon, a natural canyon carved by the Tsauchab river; the Skeleton Coast, a site of the skeletal remains of shipwrecks; Swakopmund, the adventure capital; and Etosha National Park, a nature conservation area and game reserve. Namibia is a year-round destination, but during the summer temperatures can reach up to 104˚ in the desert. To avoid the heat, the best time to visit is May to October, which also is the best time for game viewing.
South Africa
South Africa is the 9th largest and the southernmost country on the African continent. While South Africa is best known for its history of apartheid, a legal system of racial segregation and discrimination that ended in 1994, today it is a democratic and multi-ethnic society. Popular tourist destinations include Cape Town, known for the iconic Table Mountain and Robben Island, where Nelson Mandela was imprisoned; Johannesburg, the largest city in South Africa and home to Soweto township and many other important sites from the anti-apartheid freedom struggle; Durban, home of the picturesque Valley of 1000 Hills and the Golden Mile, a popular stretch of beachfront frequented by surfers, swimmers, bikers, and skaters; and Mpumalanga province, home to Kruger National Park, South Africa's premier safari destination, and Sudwala Caves, the oldest caves in the world. Since the seasons are reversed in the southern hemisphere, the best times to visit is during summer from October to April.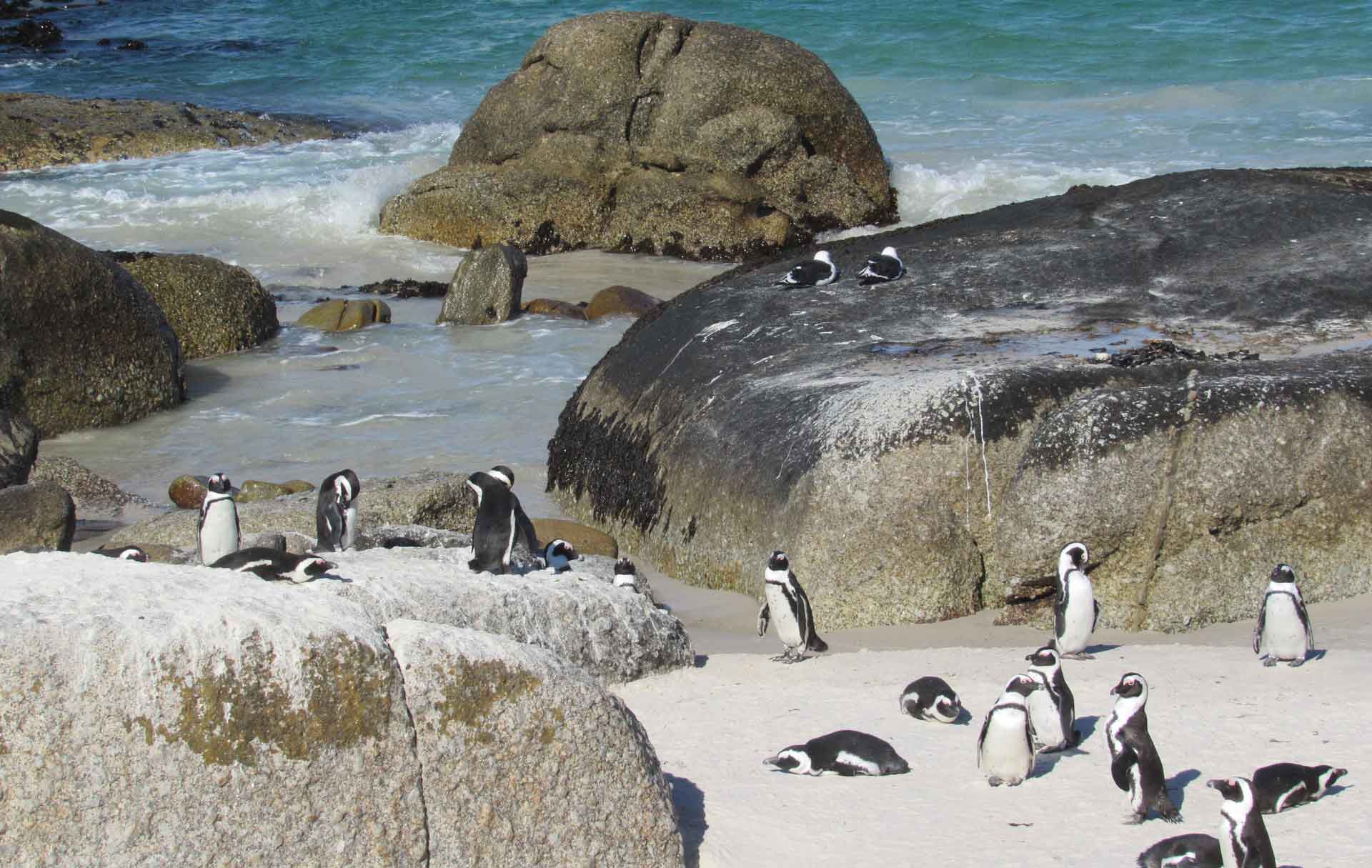 Senegal
Senegal is the 34th largest African country, located at the westernmost point on the African continent. It is the only country in West Africa that can be visited visa free by US citizens. Dakar is the capital and largest city. The official languages are French and Wolof. Senegal is best known for its West African history of oral storytelling by griots, sabar drummers, traditional Senegalese gris gris wrestling, and its tasty cuisine. Popular tourist sites include Goree Island, the former slave trading post; Lake Retba, also known as Lac Rose, a naturally occurring pink lake; the African Renaissance monument; Saint-Louis, the French colonial town and site of the Saint-Louis Jazz Festival; the Petite Coast, a sweep of beach resort towns; and Dakar's lively markets. The best time to visit is during the winter dry season from November to March.
Central African Republic
Central African Republic is the 20th largest African country, located almost at the exact center of the continent. Current travel involves significant risk, but spectacular wildlife and several World Heritage sites await visitors. Popular attractions include Bayanga rainforest, Nouabale-Ndoki National Park, and Sangha Trinational, where three countries (Cameroon, Central African Republic, and Congo) and three national parks meet.
**TRAVEL WARNING: Most Western governments have issued stern warnings not to travel to Central African Republic due to ongoing civil unrest.
Equatorial Guinea
Equatorial Guinea is the 44th largest African country and the only Spanish speaking country on the continent. It is divided into two parts, the Rio Muni mainland and 5 volcanic offshore islands. The capital, Malabo, is on Bioko island. Equatorial Guinea is a big oil producer and one of the richest countries on the continent, but its tourist infrastructure is relatively sparse. Still, there are several interesting tourist attractions, including hiking trails, beaches, wildlife reserves, waterfalls and a rainforest in the Luba Crater Scientific Reserve. Bioko island is known for its Spanish colonial architecture and is popular during its dry season (December to February) when butterflies congregate on its Arena Blanca beach. The Sofitel, the first luxury hotel in the country, boasts a private white sand beach and stunning sea views.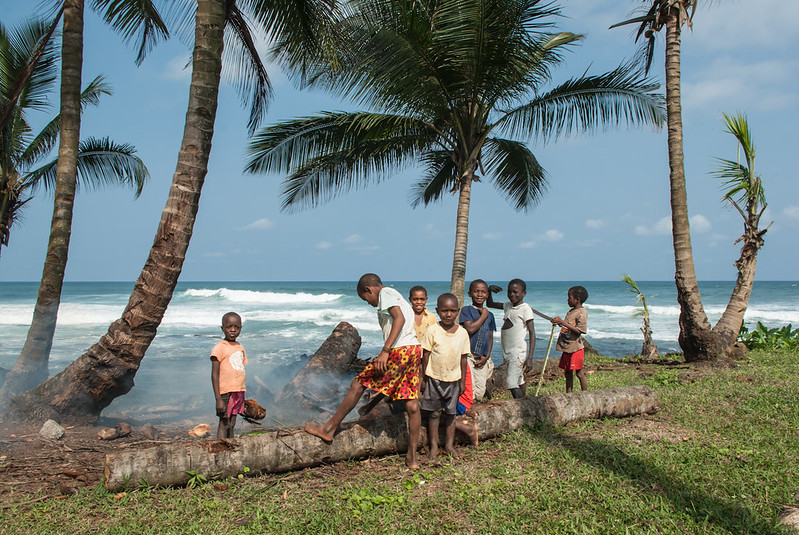 Mauritius
Mauritius is the third smallest African country, located in the Indian Ocean. It consists of the main island of Mauritius and several outlying islands. The capital and largest city is Port Louis. Tourism in Mauritius centers around its beautiful beaches, water sports, and tropical flora and fauna. Popular attractions include the Seven Coloured Earths, a small area of sand dunes comprised of sand in seven distinct colors; Le Morne Brabant mountain, a basaltic mountain and UNESCO World Heritage site; Black River Gorges National Park, the largest national park; and Ile aux Aigrettes, an off-coast nature reserve and sanctuary. The best time to visit Mauritius is from May to December when the weather is cool, dry and sunny.
São Tomé and Príncipe
São Tomé and Príncipe is the second smallest African country, located in the Gulf of Guinea. It is comprised of two islands, São Tomé and Príncipe. São Tomé and Príncipe are best known for their sandy beaches, forest vegetation, and volcanic peaks. Popular attractions include Bom Bom Island, Obo National Park, Jao Ecolodge and sea turtles; LagoaAzul (aka Blue Lagoon), Boca de Inferno, a blowhole popularly called Hells Mouth; and Cascata Sao Nicolau, a jungle waterfall. The best time to visit São Tomé is from June to September, while in Príncipe it is from mid-June to mid-September. Though it is often cloudy, these are the driest months when it rarely rains.
Seychelles
Seychelles is the smallest African country, comprised of 115 islands in the Indian Ocean. Seychelles is famous for its fabulous beaches, endemic flora and fauna, and Creole houses. The three main islands are Mahé, Praslin and La Digue. Mahé is the largest island and home to the capital Victoria and the Morne Seychellois National Park. On Praslin, tourists will find the picturesque Anse Lazio beach, Praslin Waterfall, and Vallée de Mai, described as a medieval forest with endemic coco de mer palms. La Digue is popular with nature lovers and those wanting to experience a slower pace and traditional island life. Hiking, diving and rock climbing are also popular things to do on La Digue. Curieuse Island, accessible by boat from Praslin, is also popular for its colony of giant tortoises. The best times to visit are April to May and October to November.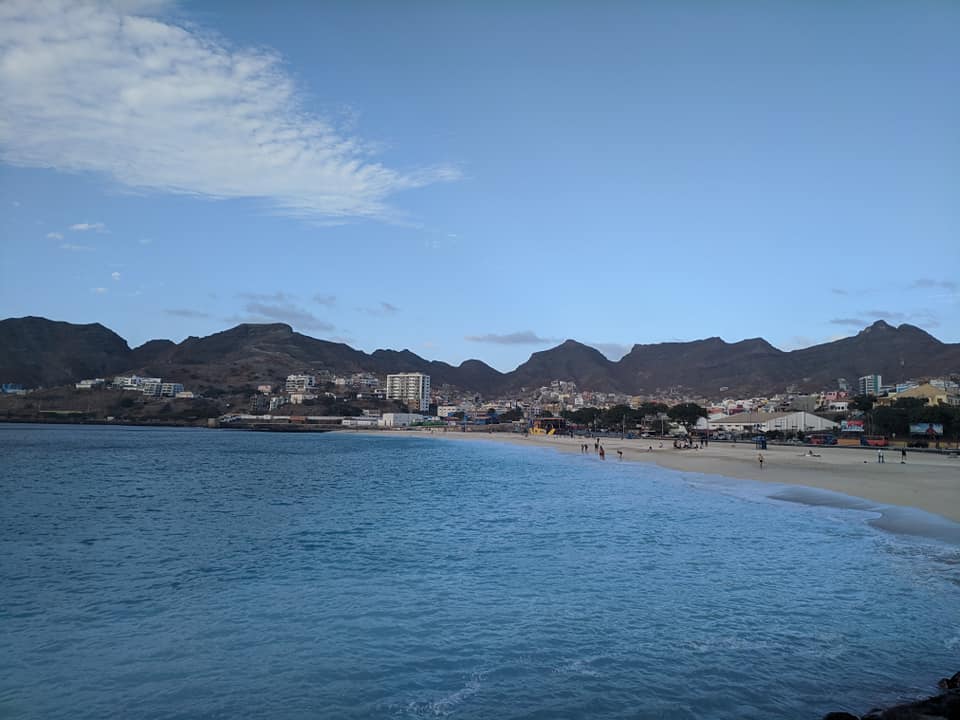 Cape Verde
Effective February 24, 2020, U.S. citizens entering Cabo Verde (aka Cape Verde) for tourism for less than 30 days do not require a tourist visa.
Cape Verde is Africa's 5th smallest nation, comprised of 10 islands in the Atlantic Ocean: Santiago, Sal, Boa Vista, Santo Antão, São Vicente, São Nicolau, Santa Luzia, Maio, Fogo, and Brava. It's located in West Africa, about 350 miles west of Senegal. Its capital and largest city is Praia on the main island of Santiago, which is also considered the most African of the islands. Cape Verde has a spectacular annual Carnival which is like a mini-version of Brazil's Carnival. Like Brazil, it's also a Lusophone country, meaning Portuguese is an official language. Each of the islands has a different landscape and cultural vibe and tourists frequently island hop to visit several islands in one trip. Visitors are drawn to the variety of activities, white and black sand beaches, water sports, mountain trekking, hiking, historical sites and architecture, street art, music, local cuisine and wines, and even an active volcano.